Pida su estimado de Producto
SOLICITA UNA COTIZACIÓN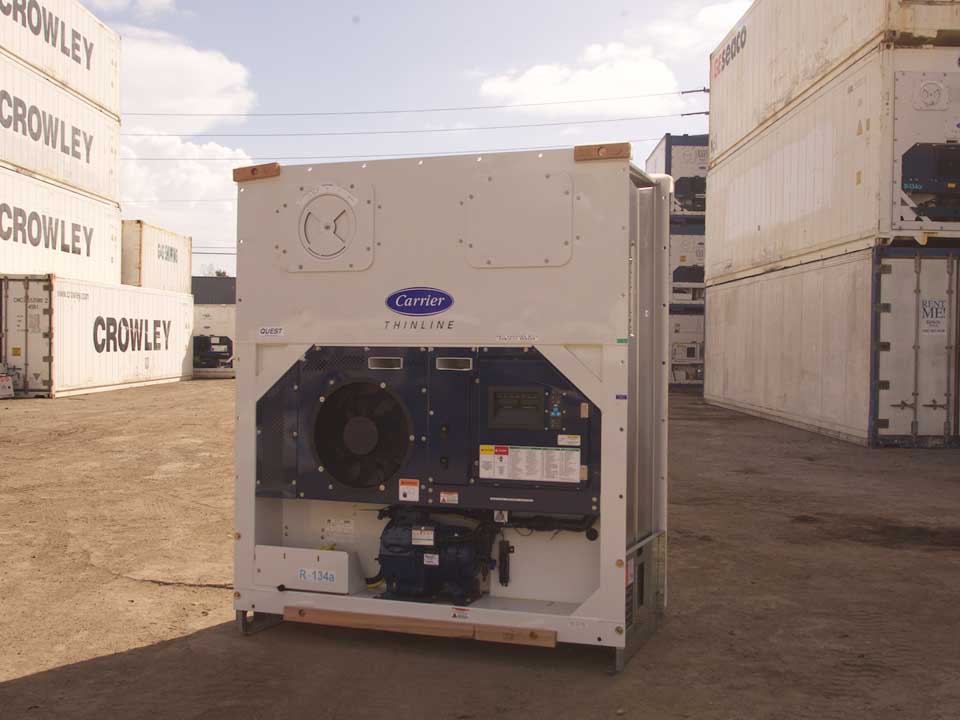 The industry standard for quality, performance and long-term reliability.
Non-ozone-depleting HFC-134a 06D compressor is the industry standard for reliability and efficiency in container applications.
Industry benchmark for service training.
The popularity of the ThinLINE unit is associated with its simplicity and durability, and proven familiarity to end users and service centers performing maintenance and repairs
Condition: Nuevo o Usado
Carrier's ThinLINE® unit is the industry standard for balanced system design for container refrigeration.
The reliable workhorse of the industry: Carrier's field-proven 06D compressor.
Non-ozone-depleting HFC-134a refrigerant.
State-of-the-art electrostatically coated copper fin, tube, and more efficient formed condenser coil for better airflow, coated with Carrier's time-tested and patent electrocoating process, or E-coating, for superior corrosion protection.
Modified evaporator coil orientation allows for better airflow and improved defrost performance.
Precisely aligned, high-efficiency evaporator fan motors and vaneaxial fans reduce fan heat and improve cooling capacity.
Lighter, more efficient 3-phase motor; optimized condenser fan adds to improved efficiency
Micro-Link® 3 microprocessor controller. Program upgrades and DataCorder™ downloads in seconds with the DataBank™ PC card. Backward compatibility with Micro-Link®2i controller ensures seamless transition to Micro-Link 3 controller.
Auto defrost takes the guesswork out of setting defrost intervals.
The receiver has an aluminized coating for corrosion resistance.