Pida su estimado de Producto
SOLICITA UNA COTIZACIÓN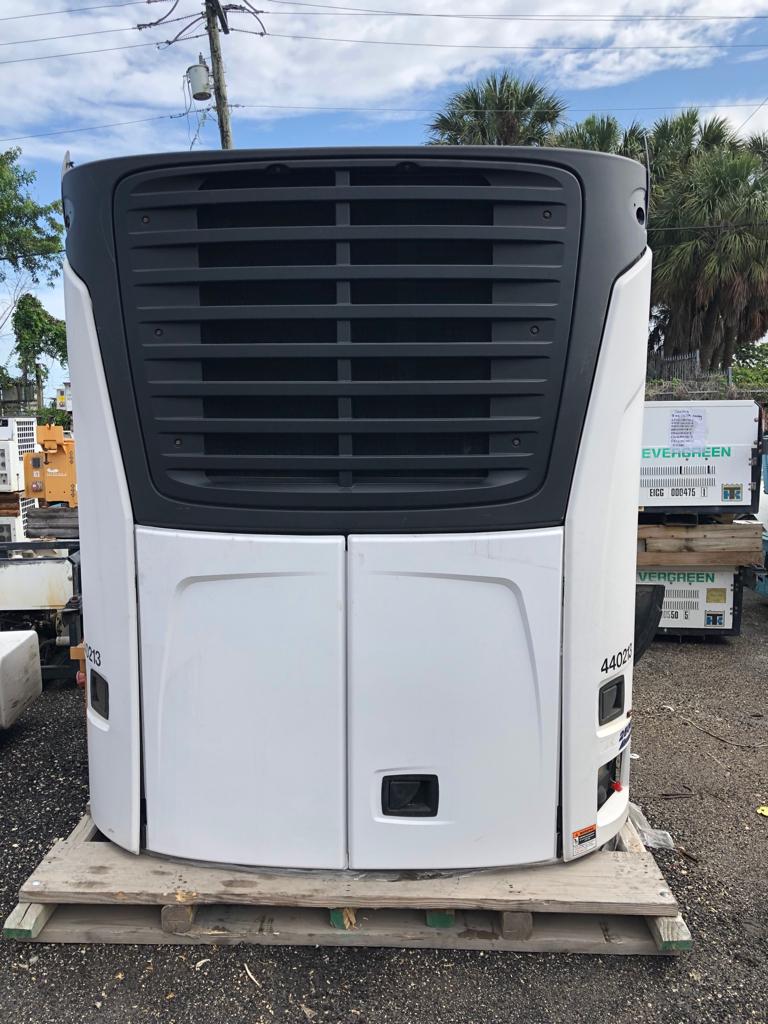 Model : X2 2500A
Year Range: 2012-2013
Hours: 9k – 12k
Refrigerant: R404A
Condenser Dimensions: 76.4″ x 85.7″ x 22.8″ (1,940 x 2,176 x 579 mm)
Evaporator Dimensions: 66.3″ x 45.2″ x 8.2″ (1,684 x 1,149 x 280 mm)
Body Opening: 66.8″ x 46.0″ (1,696 x 1,168 mm)
Cooling/Temperature Capacity: Ambient at 100°F (38°C) Speed: 2,200 rpm diesel
X2 Series. Advanced performance, dramatic styling, and lower noise. Built on the proven X-Series platform, 2500A establishes the world standard for durability and reliability.
• Sleek aerodynamics are designed into a durable and lasting door design that is manufactured from a high-strength composite.
• Advance™ microprocessor with integrated DataLink™ data recorder utilizes the industry's leading temperature control logic and cooling capacity while minimizing fuel use.
Condition: Nuevo o Usado
CT4-134DI diesel engine
2.2 liter direct-injection
4 cylinders
15 qt. (14.2 liter) oil capacity
05G-41CFM compressor
41 CFM displacement
6 cylinders
High capacity oil pump
Refrigerant R-404A
UltraFresh 3™ temperature control
Electronic stepper valve
Automatic Start/Stop fuel saver
High-power 65-amp alternator
Remote aluminum fuel tank
50-gal. single-fill – 22″
Durashell 2™ composite doors
Single latch release
Automatic hot gas heating system
Pressurized coolant system
Automatic defrost control
TurboAir™ management system
Screw-post battery terminals
Advance™ microprocessor
DatalLink™ data recorder
MessageCenter™ display
Multilingual display
Advanced pretrip and diagnostics
PCMCIA card interface
ESI™ (Extended Service Interval) package
Multistage, synthetic media oil filter
Water-separating fuel filter
Heavy-duty, low-noise dry air cleaner
Extended-life antifreeze